Science (Williams)
En cliquant ici, vous entendrez le fichier midi de cette partition, séquencé par Christophe D.

Charles Lee Williams a composé en 1890 (voir ci-contre) un recueil d'hymnes pour sa Royal Gloucestershire Lodge n° 839.

Ce recueil comprend 6 airs pour le 1er degré, 3 pour le 2e et 4 pour le 3e.

Celui-ci est le dernier de ceux pour le 2e. Il se compose d'une introduction fuguée à l'orgue (facultative selon une note de bas de page) et d'une partie chorale. Le texte est le suivant :

Happy is the man that findeth wisdom, and the man that getteth understanding

(Heureux l'homme qui trouva la sagesse, et l'homme qui acquit la compréhension)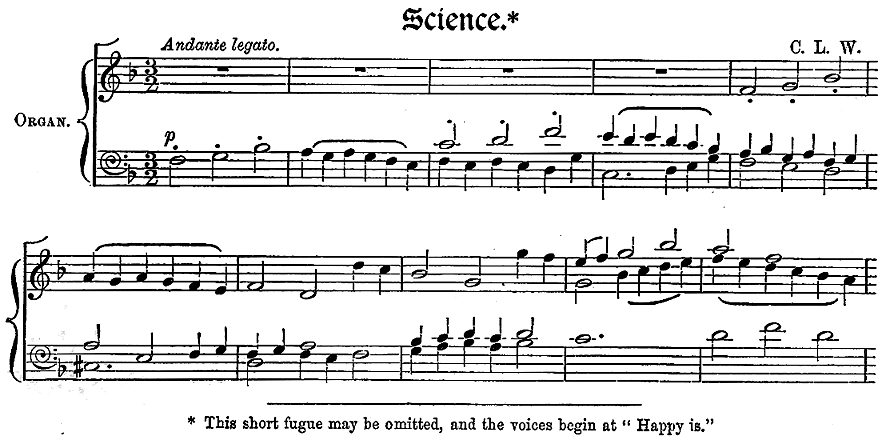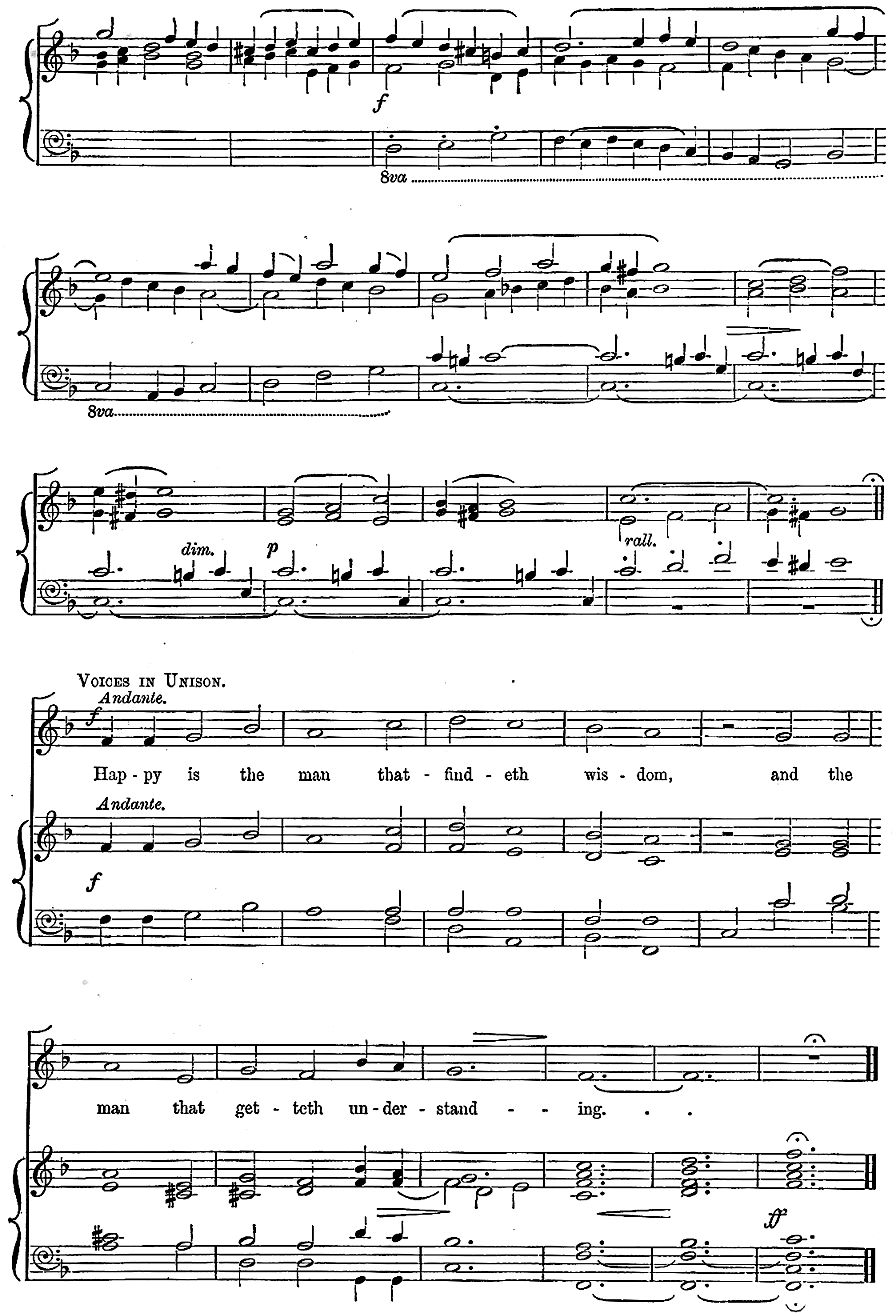 Les deux premiers hymnes pour le 2e grade s'intitulent Admission et Investment (sur un air de Haydn), avec respectivement les textes suivants :
Behold, how good and joyful a thing it is, Bretheren, to dwell together in unity ;

The Heavens are telling the glory of God, the wonder of His work displays the firmament.

Other english-speaking songs